Building: Early Years Centre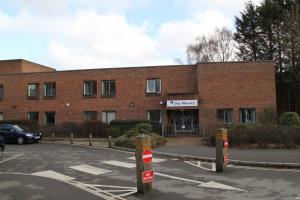 Date of Construction: 1978
Architect: John S Bonnington Partnership
Features: Building 41 is non-residential
Disability Information
Restricted Services
Email the occupants: Bulk email lists may only be emailed by members of the university and in addition are moderated.
building-41@all.soton.ac.uk
View the occupants: The list of the staff in a building is taken from the 'subscribe' system and is only visible to members of the university: staff in Early Years Centre.
Points of Sale & Service
Electricity usage in kW
Click and drag graph to zoom. Double click to zoom back out.